Grief is often associated with the death of a loved one. But grief is also present when we go through significant life transitions or changes (divorce, health issues, children going off to college, job transitions, relationship changes…to name a few). There is death loss and non-death loss. Grief is our experience of loss, regardless of how we got there.
Whether you have experienced a recent loss or some time has passed, something in you knows when you need support to process your grief. Raw grief is big and can benefit from having some space. Or perhaps you have been trying to keep on going with life, but now something deep inside is nudging you that you are not okay, telling you it is time to stir out of the fog. Listen. That is love speaking and asking to be heard.
We work together as you walk through your grief — not around.
Does the thought of walking through your grief make you want to shut down? I get it. I desperately tried everything I knew to walk around my grief for years. And I can tell you, nothing worked. It was only when I figured out how to slowly and gently lean into my grief, millimeter by millimeter, did I learn the power of grief, and in turn, my own power and the new meaning of my life. As a grief educator and coach, I can help you learn about grief in general, unpack your own unique experience of grief and support you in integrating your loss, eventually to feel okay again.
Let's work together so that you can: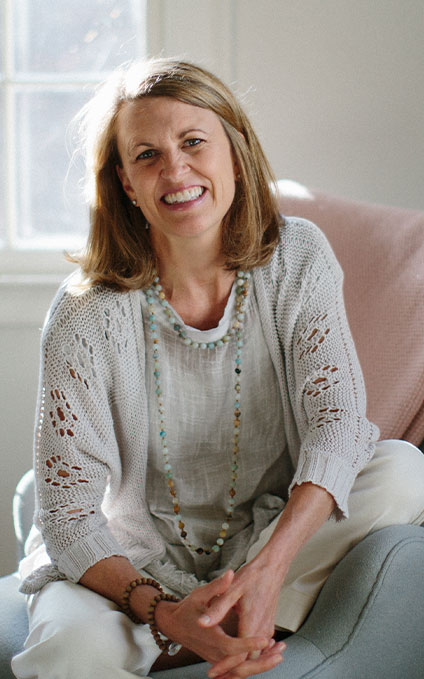 Do you know someone that could use the gift of space to process their grief? I offer Grief Listening sessions as a gentle opener to have other's pain witnessed. You can learn more or purchase a gift session here.
I was feeling lost and confused and like I was living my life from a place of fear and overwhelm. I deeply wanted to live my days with more ease, more confidence, more courage, and less resistance, but I knew I needed some guidance and accountability. It's like I had a vague concept of changes I wanted to make in the way I was living, but I didn't have the tools or roadmap to get there. Mandy helped co-create that map and set of skills with me.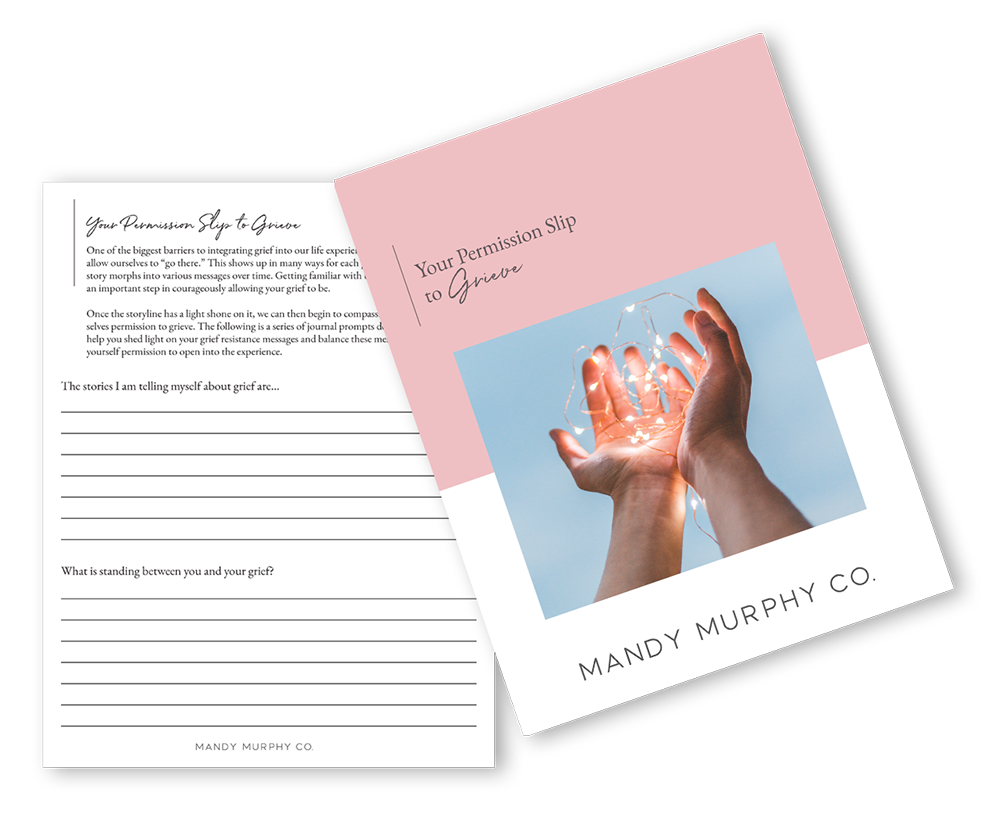 Your Permission Slip to Grieve
Resistance to embracing your grief is common. Processing this resistance is a pivotal first step toward allowing yourself the space to grieve and heal. This resource is a soft opening into that space.