Cultivate Presence through

Formal and Informal Practices
Foundational to navigating relationships, career, family, spirituality, transitions, and grief is the ability to be present with what is. That is mindfulness: a SKILL that takes consistent and steady practice, that eventually can become a way of life, but always takes practice.
I am often asked, "How do I get started?" Working together, you will learn the tactics of getting started.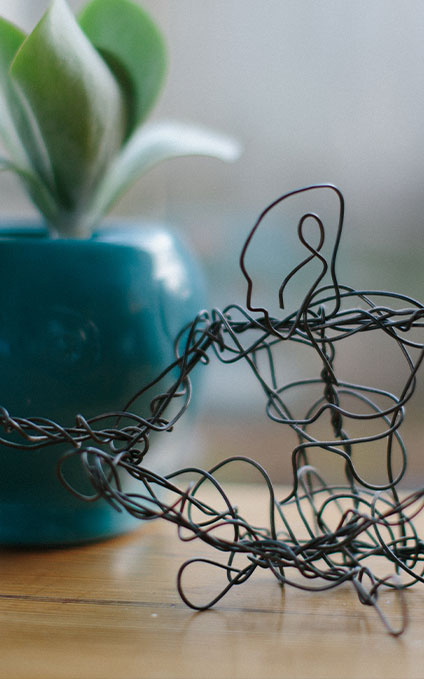 Once a formal practice is established, the foundation is there to then learn and incorporate informal practices – things that you can do in everyday life to bring you back to this moment.
Formal practices feed informal practices and vice versa. The combination of formal and informal practices can open up a depth of presence within you, with others, and with the life that swirls around you. People seem to be craving this deeper calm and presence – but cannot always put their finger on this yearning. I was once taught that trying to describe the power of mindfulness to others is futile – "they just have to experience it to get it."
So, I offer the invitation to "get it."
Let's work together to explore your unique journey to presence and calm.
Calm 101:
Beginner Mindfulness Program
Next Calm 101 starts Spring 2022
I offer individual sessions on a sliding scale basis. Typically, fees for a single session range from $90-150 and clients can choose to pay what works for their situation and budget at the time of booking. If services are needed but fees are a barrier, please reach out.
If you are feeling un-centered, too busy, overwhelmed, and want to live from a place of more confidence and courage, but don't know how to get there, Mandy is an ideal coach for you. If you struggle with self-doubt and a lack of confidence, Mandy is skilled at helping clients create a compassionate and safe space within themselves. Mandy is skilled at providing the right amount and kind of support, but ultimately letting you drive the journey. She asks deep, thoughtful questions that allow the clarity to emerge from your inner knowing. She helps you identify what is meaningful AND realistic within the parameters of your current life and then provides support and accountability on your journey.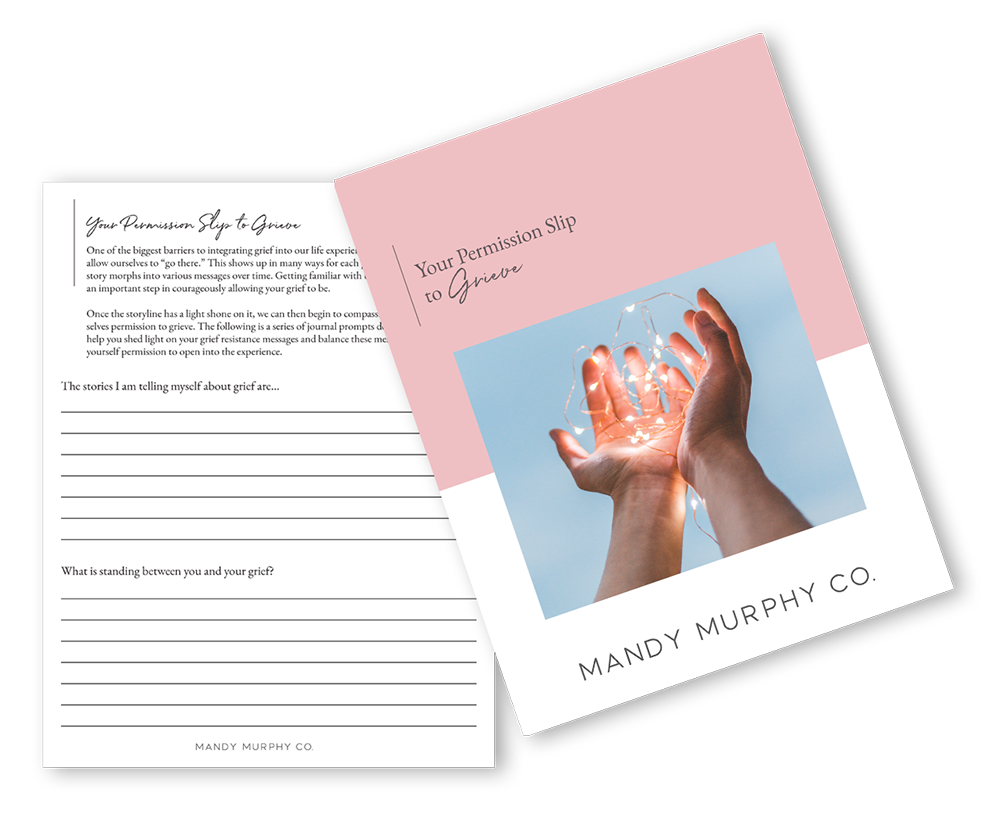 Your Permission Slip to Grieve
Resistance to embracing your grief is common. Processing this resistance is a pivotal first step toward allowing yourself the space to grieve and heal. This resource is a soft opening into that space.